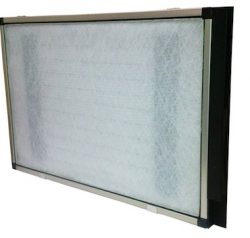 The Dynamo is our best 1" filter. It uses patented design and patented electronic technology to trap airborne contaminants like dust including dust mite feces, dander and pollen. The Dynamo will effectively trap particles as small as .001 microns in size. Even the best pleated filters cannot do this. Our filters also catch things like bacteria, viruses, smoke of all kinds (tobacco, automotive, cooking, fireplace) and most heavy metal particles including those created through radon decay processes.
IMPROVE THE AIR YOU BREATHE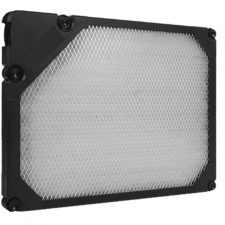 The ECOairflow Model 1500 is an advanced carbon filament style electronic air cleaner. It is a professional model sold through HVAC contractors. Carbon filament technology delivers a superior level of charge to the glass fiber media than typical center screen style filters without sacrificing any efficiency.
The Model 1500 has a unique design that reduces the outside frame area by about 9%. This allows a greater charged area to be presented to the airflow resulting in reduced resistance (pressure drop). It traps more harmful particles and at the same time, IT SAVES YOU MORE.
CLEAN THE AIR YOU LIVE IN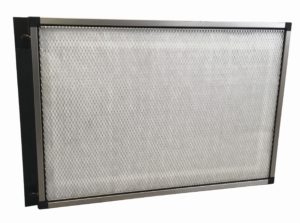 The ECOairflow  Model 1000 is a center screen style electronic air cleaner. It delivers high performance with very low pressure drop. Pressure drop is a measure of the resistance to air flow the filter creates. Low pressure drop results in less energy consumption which means real savings for the homeowner.
BREATHE LIFE INTO YOUR HOME